... is a new design of the original Sidblaster-USB from 2007.
Infos at GitHub and Archive.org:
SIDBlaster-USB TicTac Edition at GitHub
Original SIDBlaster-USB at Archive.org
Improvements (to the original Sidblaster-USB):
cheap power supply 9V/12V switchable
original C64 audio output circuit (with Audio-In-Jack)
switchable filter capacitors
optional connection for paddles
professional Audio-Jacks
suitable for a empty Tic Tac® box.
cuddly blue Power-LED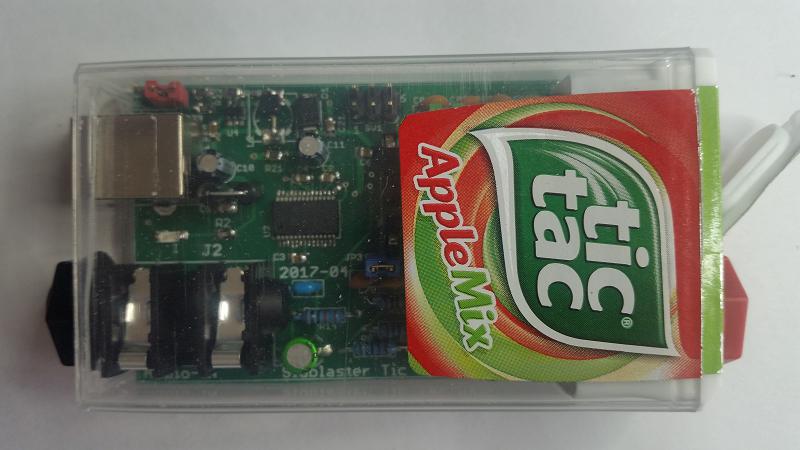 Presentation at "Lange Nacht der Computerspiele 2017" 29.4.2017 in Leipzig/Germany
This is a quick information, eagle-files, partlist and hints for building following soon or can found at GitHub.
The project is open source and free (GNU GENERAL PUBLIC LICENSE)
Source codes are available on request or on GitHub.
If you wanna support me, request on a pcb or a building set at me.